Despite its small size, Sri Lanka offers a multitude of attractions for digital nomads. There are numerous natural wonders and ancient sites to explore (https://www.nomadbuddy.life/an-unforgettable-experience-in-sri-lanka/). Additionally, the warm hospitality of the people is another great feature that makes this island truly exceptional.
Colombo, the commercial capital, lies on the west coast and was established by British colonists. It combines a myriad of traditional history and modern buildings giving you the hustle and bustle of city life. It is filled with street food, rich architecture, and fancy restaurants that you would not want to miss.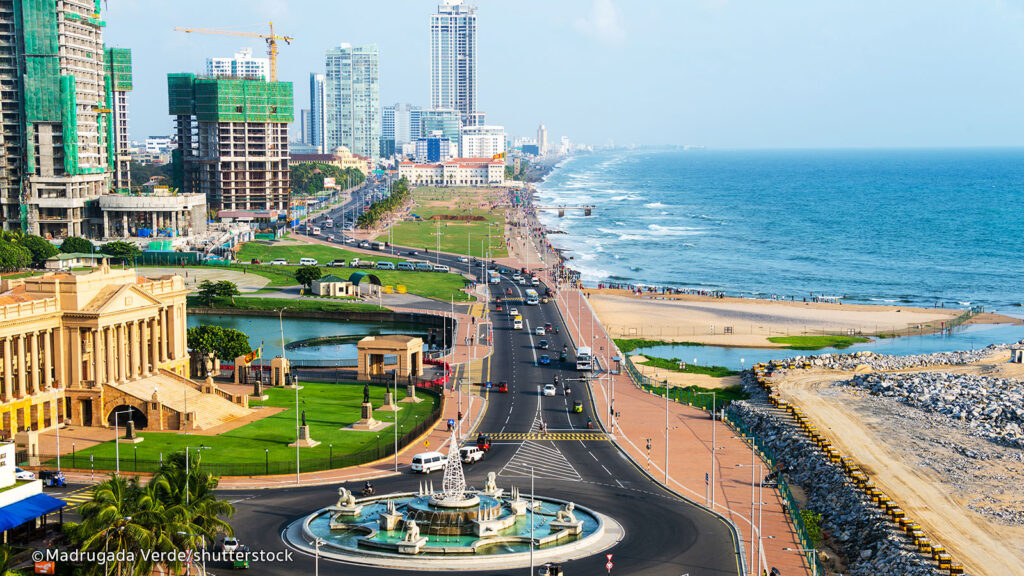 Colombo is known to be The Hidden Tropical Hub for Digital Nomads. It is a growing hotspot to enjoy the different attractions while having a suitable work environment for remote work. While there are various places where you could have some sensory experiences in the nightlife, the work aspect of it needs to be given importance to. So let's dive right into it, shall we?
You can purchase and use various affordable data and Wi-Fi packages as a digital nomad. It typically starts from Rs.1200 (USD 8) and goes on to higher prices depending on the data quote you use.
Moreover, there are specific data packages for digital nomads provided by the connection providers:
Dialog (https://www.dialog.lk/) 
The SIM only costs Rs.150 (USD 1). You can Top Up Rs.1299. (USD 8) (The Tourist plan will be automatically activated when you Top Up Rs.1299).
Sorting these packages out will help you in completing your work tasks without any hassle. You won't have to worry about Wi-Fi as some different co-working spaces and cafes provide you with it when you indulge in their facilities.
But that's not enough, is it? How is the lifestyle in Colombo?
Sri Lankan food is best enjoyed at home but Colombo offers a facet of diverse and delicious food that will make you travel into another dimension. From traditionally cooked food in clay pots to a 'Chicken Kotthu' to a warm healthy soup, Colombo has it all.
Alternatively, vegetarians and vegans have choices too but I need to say it may be limited.
Once you have experienced the busy side of Colombo, you can go down to the different cultural places like the Gangarama Buddhist temple, Mayurapathy Kovil, or St.Anthony's Shrine where you can immerse yourself in the spiritual and religious side.
Finally, you can end your day with a touch of nature as you watch the sunset at Galle Face Green ( https://www.visitcolombo.com/content/2-galle-face-green), which is purely mesmerizing. You can also try out the street food especially 'isso wade', stroll and tap into your inner child by flying out kites!
The easiest way to travel from place to place within Colombo (short distance) is walking but when it comes down to scorching weather and long distance, it is better to use the other facilities like the Metered tuk-tuks (make sure they have a meter), taxis, buses (usually 101,100,154,155 buses within Colombo) and even trains (yes, they are comfortable).
But now you would wonder what about the expenses? Is it affordable?
The cost of living in Colombo as of December 2022 is:
A family of four estimated monthly costs is $1,256 (462,235.70Rs) without rent (using our estimator).
A single person estimated monthly costs are $346.13 (127,392.48Rs) without rent.
Comparatively, it is way cheaper in Colombo than in other cities globally.
So all in all, Colombo is not just the best hotspot to travel and immerse in different cultures but also suitable for your remote work as a Digital Nomad.